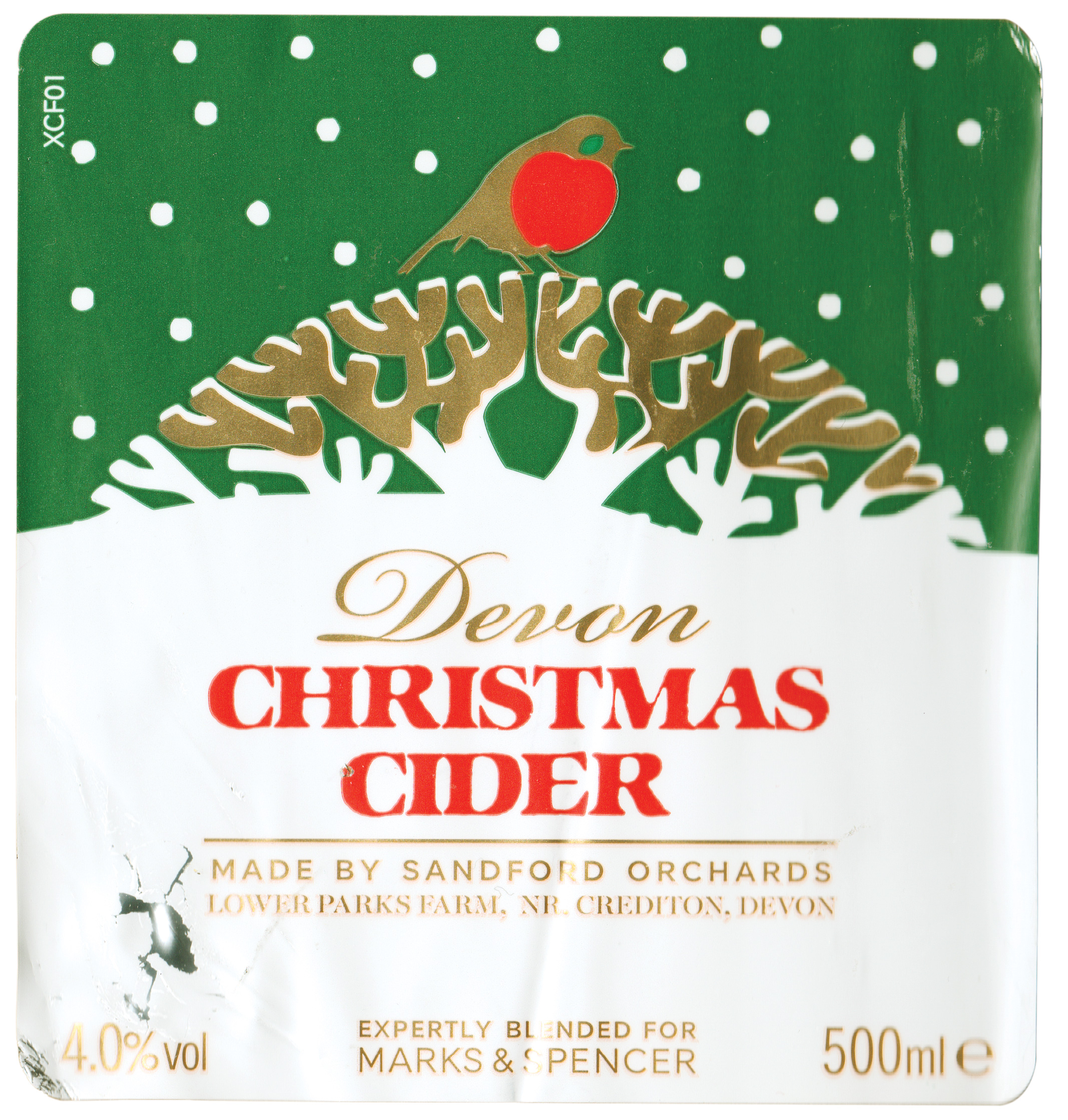 Brewery:
Sandfords Orchards
for Marks & Spencer
Lettering: Brother Anselm Baker
Origin:
Crediton
, Devon, England
Style: Seasonal Cider
ABV: 4%
--
Merry Christmas everyone.
The design team at M&S have form in creating labels (see
here
) that are usually a cut above most supermarket own-labels. This collaboration with Sandford Orchards is a lovely, unassuming peice of work that wouldn't look out of place in a compilation of mid-century modern packaging design. The subtle touches of the hidden apple, and submerged antlers. The two colour and foil treatment. It comes together wonderfully.
Typographically who can resist thick and thins these days. Look at that whoozy 'A', propped up against the bar. The capital 'I' squeezing into it's serifs like the hungover, overweight besuited office worker; one more mince pie, one more gluhwein.
It's a delicious drink too, sweet and aromatic.