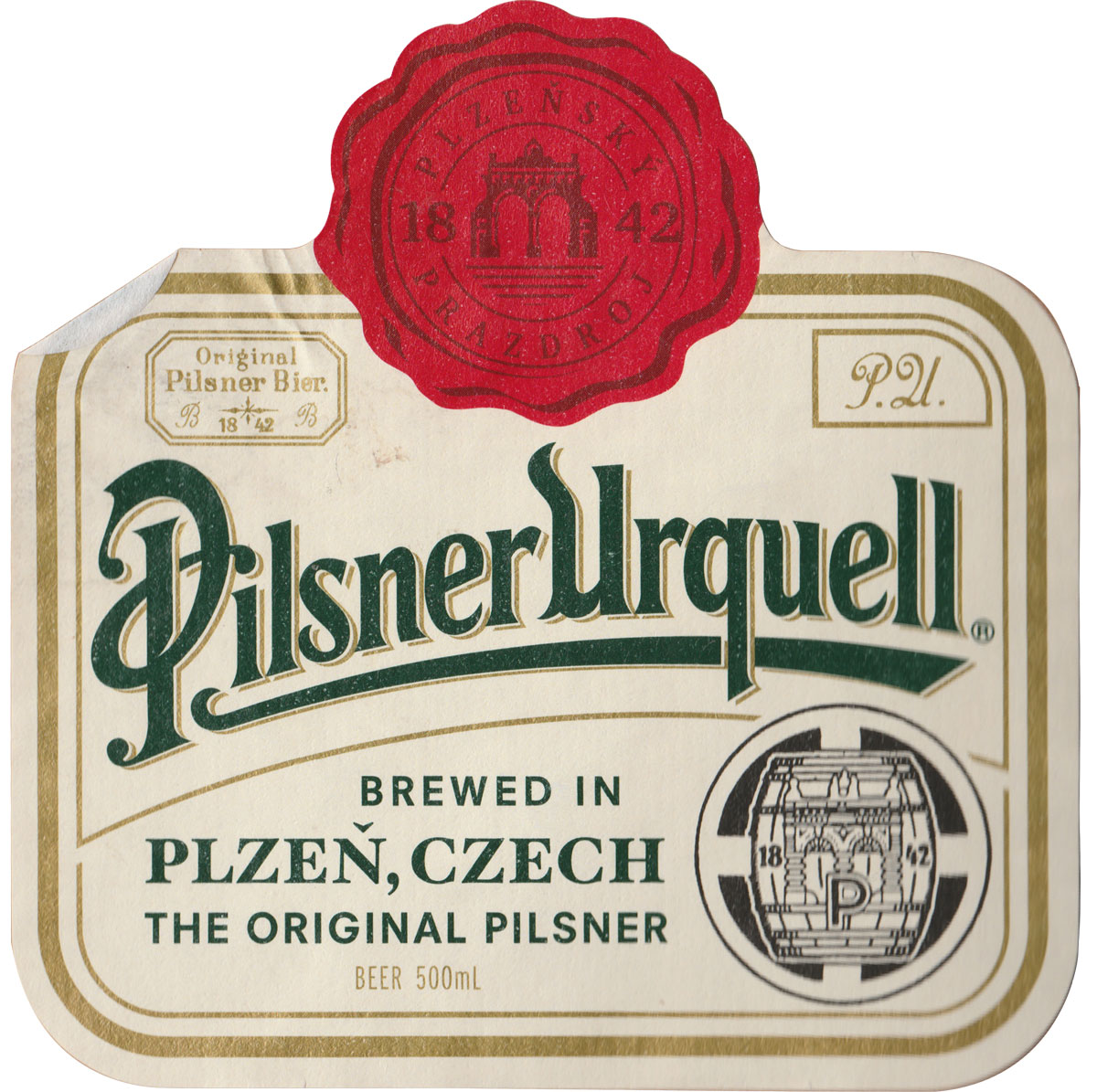 Origin:
Plzeň
, Czech Republic
Style: Pilsner
ABV: 4.4%
Hailing from the Bohemian town where Pilsner all started - Plzen...Pilsner - this is the self-proclaimed original. And it's a fair shout - these guys have been brewing since 1375 and trademarked in 1898. It has however joined the raft of breweries that have been bought up by the bigger companies, first belonging to AmBev and now Asahi. But it's not become the complete craphole beer you may be fearing. It's actually pretty ok for a mass-produced macro albeit not particularly interesting, but then again it is a pilsner.

The lettering however is the real highlight here - especially how the swash of the P runs around to become a tittle of the i. The slightly satanic horned upper-case 'U' is a bit weird though. A step too far perhaps?

I'm digging that little barrel crest in the corner too. Kind of random but welcome all the same.